Browse by vehicle make:
Browse by type:
2003-2004 6.0L HEUI Injector Honed 20%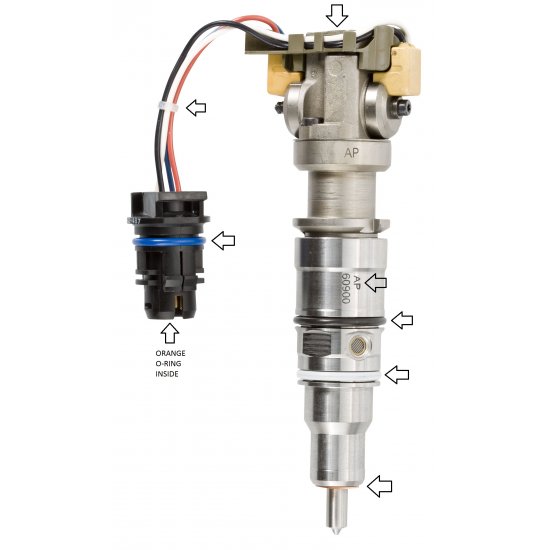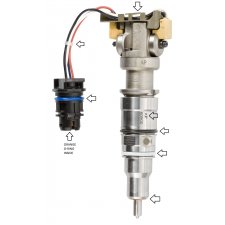 2003-2004 6.0L HEUI Injector Honed 20%
---
Part Number: AP60900-20
Web Part Number: AP60900-20
Manufacturer: Alliant Power
Product Year: 2003
Brand:
---
Description:
This product is a remanufactured G2.8 injector. This injector is used in the following: 2003-2004 Navistar 6.0L applications, 4100 with 230HP 6.0L engine, 4200 with 175HP, 200HP, 215HP, & 230HP 6.0L engines, 3200 bus chasis with 175HP, 200HP and 215HP 6.0L engines and 3300 bus chasis with 175HP 6.0L engine and the VT365 engine. International OEM part numbers: 1843089C91, 184381C95, 1845879C91, 1878281C92. Fore OEM part numbers: 3C3Z9E527EBRM/EARM/AE/ABRM/ECRM. This injector comes with a nozzle that has been extrude honed to 20% over stock. WARRANTY: Alliant Power injectors are warranted for 13 months/unlimited miles. The warranty period commences the day the product is delivered to the original consumer/purchaser. Alliant Power warrants that it will replace, free of charge, any product which, under normal conditions of use and service, proves to be defective in material or workmanship and is within the warranty period. CORE CHARGE: You will be charged a core charge at the time of purchase. However, a core charge of $150.00 will be refunded to your credit card account when the core is returned within 30 days. Feel free to call our parts department at 507-288-8038 with any questions.